Retailer 360
Preparing for ICSC Florida: 6 Things To Do!
Your exclusive "6 Things" guide for ICSC Florida is finally here! You don't want to miss our best tips for a successful ICSC Florida show (yes, that includes visiting us at Booth 2830)! Orlando, here we come!!
With an office in downtown-- and headquartered less than an hour away in Tampa-- Franklin Street's heart is in sunny Orlando, Florida! We are so excited to (and oh-so-ready) to give you some tips on things to do to maximize your stay in Orlando for the ICSC Florida show. Get ready to network, learn, and have a little fun, too-- you're in the sunshine state, after all!
Ready for some fun in the sun?
1. Scope out the competition.
Orlando is retail city! With 72 million visitors from all over the world just last year, Orlando's retail game is strong! From International Drive, to Disney Springs and Universal City Walk, this is the perfect opportunity to scope out the competition, get some major retail inspiration and maybe fit a little retail therapy in, too, while you're at it! So do a little research, create your top list of retailers you want to get the scoop on, and visit away; or you can just follow us on Instagram, where we'll be featuring some suggestions on retailers you shouldn't miss visiting! Also (spoiler alert!) look out for our next email with the scoop. Trust us, it'll be worth it!
We've got your tips on the top retailers in Orlando!
2. Get to know the crowd.
Orlando is very multicultural. Whether you're at the show or having some fun during your down-time, you're bound to meet someone from another city/state/country. Get to know them and pick their brain! Learn a little bit about their region's culture and retail customs. Ask what some of the top retailers are doing in their native land… if you listen, you just might get the inspiration you need to be the next retail trend-setter!
Are you the next trend-setter?
3. Get some swag!
Word on the Vegas streets is that Franklin Street had the best swag around at the Recon show in May. With popsockets, color-changing cups, lip balm and fidget spinner bottle openers, our swag game is pretty strong, if we say so ourselves! Don't miss out on stopping by our booth this show to snag some for yourself (or to bring some home to your kids or to your office friends who weren't as lucky as you are to attend the show).
We've got all the SWAG!
4. Soak up some sunshine (and good food).
The Florida sunshine always feels a little more magical than the sun anywhere else… we're not sure if it's something in the water, or if it's the Disney World magic taking over the state. Either way, when you're here, be sure to soak up some sun at your hotel pool or take full advantage of your trip by staying an extra day to explore everything the city has to offer. In the food front, Orlando has just about anything anyone could ever want… ever… and it's all delicious. You can find great cuisine from all over the world here, so give your diet a break and take yourself on a foodie trip around the world.
Orlando is foodie paradise!
5. Don't overbook yourself.
Conventions are all about networking and broadening your horizons. If you block your schedule with meeting after meeting, you won't have time to explore the show floor (like coming by our booth, 2830) and make new connections-- and we almost guarantee that you'll eventually have to sprint to a meeting after your last one ran long! Make sure to give yourself breaks in between meetings. Take some time to visit different booths, meet new people and make the most of your time at the show.
Don't make yourself run to your next meeting!
6. Come meet with us!
Though you shouldn't overbook yourself, meeting with our team should be one of your top to-do's for this show! We're knowledgeable, we're fun, and we can help you achieve your end goals. Schedule a meeting with one of our experts and stop by our booth 2830 to learn about how Franklin Street's Retailer 360 can help you grow your business. We're passionate about the success of our clients, who are our number one priority. Offering solutions on Strategy, Site Selection, Project Management, Facilities Management, Lease Administration and Disposition, we can relieve you from a lot of headaches, allowing you to focus on what matters most: running your business. Click here to schedule a meeting with one of our experts today!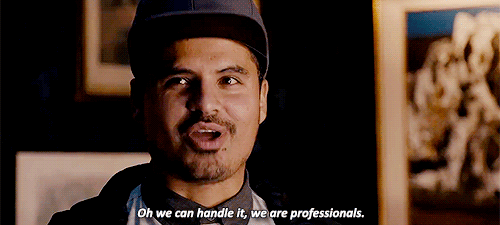 Schedule a meeting with us to find your solution!
See you in Florida!! Don't forget to come see us at Booth 2830!