Retailer 360
6 Things You Must Do At RECon
Are you planning on attending ReCon this year? Before we see you there, here's a handy guide to what you MUST do during your stay in Vegas. Recon is shaping up to be an exciting event, and it would almost be criminal if you didn't partake in these 6 ways.
Will you be at ReCon 2018?
This is the largest gathering in the retail real estate business, and it can be a huge task. With 1,200 exhibitors, you've got to have the stamina to network and survive the Las Vegas weather!
Making the most of your trip is an absolute must, but how do you do it?
Keep reading. You're about to find out the top six things you must do at ReCon.
1. Prep Your Elevator Pitch


You're going to get asked, "What do you do"? quite a few times at ReCon 2018, so prepare a 30-second sound bite. It should communicate who you are and what you do.
Keep in mind that many people are going to give their job title. Make your elevator pitch effective by also saying what you're looking for. This is also your chance to showcase your value - what can you offer the people you meet?
A good example pitch goes like this:
"Hello, my name is Michael. I'm an associate at Franklin Street and work with retailers to fulfill their real estate needs".
Don't sound too robotic though, even if you've rehearsed it a few times. It should sound natural, short and to the point.
2. Set up a Productive Meeting


You're going to have limited time, so make every second count. Scheduling meetings is the way to strategically use your time to get the most out of your trip to ReCon. Experts suggest pre-introducing yourself before you get to the event.
If you're looking for real estate solutions, Franklin Street should be at the top of your list. Setting up a meeting with us is an absolute must-do. Here's an easy shortcut to setting up a meeting with one of our experts.
To make your meetings even more productive, try to come out of them with a solid action plan.
For example, say you're interested in the services a company offers. Think about what the next logical step would be. Ask them how soon you can see their service in action.
Remember, always set a firm date to follow up on a meeting after the convention is over.
3. Wear Your Best Kicks


The conference is a huge retail real estate event with 37,000 attendees covering a lot of square feet. You're going to be in your shoes for hours, so choose comfortable but stylish footwear.
There is one trick a seasoned attendee likes to use. Find a quality shoe store and buy the loudest pair of sneakers they have. Not only are you going to be comfortable, you now have a conversation starter.
It's an easy way to get people to come up to you, and remember you at the same time. Even though it's a four-day conference, as the person with the cool new pair of shoes you're going to stick in their minds.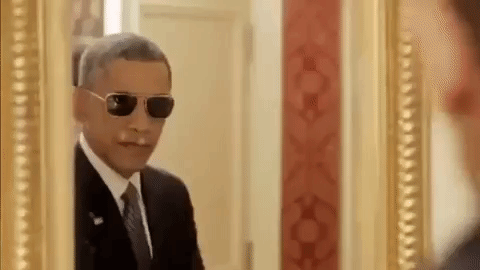 4. Have a Conversation Starter


Speaking of conversation starters, have you ever realized how hard they can be? Most conversations at retail conventions are full of awkward silences after the opening "Where are you from" and "What do you do?"
Come prepared with some phrases and ideas to keep the conversation flowing.
Ask people which sessions they think will be best. Mention the keynote speakers and let them know which talks you'll be attending.
Another great tactic is talking about trends in the retail real estate industry. Everyone will have an opinion and you could even learn something at the same time.
5. Always Wear Lip Balm


If you've never been to Vegas, the dry desert air can come as a shock. Indoors, there's heavy air conditioning that can also be detrimental to your skin and lips.
While you're busy doing business, it's easy to neglect taking care of both. Don't return home from ReCon with painful, cracked lips.
Get ahead of the crowds by copping some complimentary lip balm at the Franklin Street booth. Keep it on hand and reapply as often as you need to. We've got you covered!
Yes, our lip balm is awesome and we are fully stocked for RECon!
6. Put Your Phone Away


Yes, this is a shocker. You could be saying: "I can't put my phone away, I have so many emails to check!" Or "I'm tweeting about the event, that's what I should be doing, right?"
Wrong.
There's one reason why you are at ReCon 2018: to make in-person connections. You don't need your devices - phone, tablet, or laptop - to get in the way.
You don't have to unplug completely, either. Just make a conscious effort to put the phone away when you're on a coffee break for example. When waiting for a talk to begin, put the phone in your pocket. This opens up opportunities to strike up conversations with those around you.
Also, don't forget to head over to our booth to get some free PopSockets for your phone while they last! When you're back in your hotel room or at home, you can use your device to your heart's content.
Retailer 360 Popsocket! Come to our REcon booth C1633 to get yours!
Get Ready for ReCon 2018!
One thing to remember is to make time for yourself at some point during the convention. Instead of going to happy hour, do something restorative that doesn't take too much effort or brainpower. This will keep you fresh for the next day and ensure you don't feel too tired.
Hopefully, now you have all the information you need to make ReCon 2018 productive and fun. To make the most of the convention, schedule a meeting with Franklin Street and come learn about our new Retailer 360 services. We are a one-stop shop for all commercial real estate needs of retailers.
Stop by our booth C-1633 while you're there!